Regular price

7.99 EUR

Sale price

7.99 EUR

Unit price

per

Sale

Sold out

Volumising, Strengthening, and Polishing

Expiry Pack 100g: Nov.2023; Pack. 250g: April 2026

💳 Carta di Credito / Debito, PayPal, Bonifico o Contrassegno
📦 Ordina entro le 10 a.m. per riceverlo DOMANI STESSO!
🎁 Spedizione GRATUITA per ordini superiori a 69,99€
🆘 Hai bisogno di aiuto? Chiedi un Consiglio Personalizzato!
Cosmos Organic Certified Lawsonia Powder


Description
Red Henna (or Lawsonia Inermis), is the only 100% natural hair dye able to cover white / gray hair naturally. It gives:
light blonde or grey/white hair a bright natural reddish shade with hints of orange
gorgeous unique red tones, when applied on dark brown hair
different shades of brown hair, from light brown to dark brown hair tones when mixed it with katam.
You may create unique blends of herbs to obtain at every single application new gorgeous natural looking hair colors. Using various percentages of red henna and black henna you may cover your gray hair naturally obtainining different shades of brown hair.
Every final color you shall obtain is subject to:
everyone's hair genetics,
to the natural hair color,
to how much color the hair is able to absorb &
whether the hair has been chemically dyed or not.
Red Henna (or Lawsonia inermis), delicate and gentle natural hair dye on your scalp and on your hair, is the natural alternative to the chemical hair dyes.
Its constant use on damaged, weak or thin hair, strengthens the hair leaving it voluminous, shiny & healthier looking with gorgeous, unique shades.
Shipment Costs:
Check the Shipping Costs Page for detailed shipping costs.
If you cannot find your country in the shipping countries list, pls contact us directly at hello@beautiliciousdelights.com to send you a shipping quotation.
[[end tab]]
[[start tab]]
Ingredients
Ingredients: Lawsonia Inermis Leaf Powder
Available in 100g - 3.5 OZ or 250g - 8.8 OZ bags
Made in India
Red Henna is a natural hair dye, 100% pure, derived from the dried and powdered leaves of lawsonia inermis cultivated in the Rajasthan state.
Seasonally harvested and triple sifted, it has the baby powder consistency. Once you add the water it becomes creamy and easy to apply.
[[end tab]]
[[start tab]]
How to use
For external use only.
✓ Weigh the amount of lawsonia inermis according to the volume and length of your hair. Use it alone or mixing it with other powdered herbs.
✓ Add warm water and stir till you obtain a paste of thick consistency.
✓ Apply the paste right away on clean hair, using gloves.
✓ Cover your head with transparent plastic wrap.
✓ Keep the mix on for 4-8 hours.
✓ Rinse out without using shampoo, use a small amount of conditioner, if necessary.
✓ Do a last hair rinse using cold water & vinegar for shiny & soft hair.
Recommended Quantity:
- short hair: around 50g
- long hair: between 150g & 200g
- white regrowth: around 50-60g
Recommended percentages for customized colors:
Light Brown -->> 50% cassia + 25% lawsonia + 25% katam
Medium Brown -->> 25% cassia + 25% lawsonia + 50% katam
Dark Brown -->> 50% lawsonia + 50% katam
Black --> 1 treatment of lawsonia +1 treatment of katam ( the following day ). Valid if you have white hair, too.
Every person will have a slightly different result based on the natural hair color and if the hair has been dyed chemically.
Remember that the final hair color can be seen around 3 days after the natural hair dye treatment occured.
To avoid unpleasant surprises, make ALWAYS a test on a hidden strand of hair, prior to dyeing your hair.
The herbal hair colors do NOT contain any bleaching agent, therefore it is impossible to reach a lighter shade if your original hair color has a dark tone color.
You may always vary the above recommended percentages according to your own needs and to the final color you wish to reach.
Always make an allergy test on your skin 48 hours before using powdered herbs.
Close the bag tightly after use. Keep out of the reach of children.
Store away from air, heat, light, and moisture.


Recommended to:
cover white / gray hair naturally
treat damaged, weak hair
give volume to thin, flat hair
***************************************************************************************
Coloring:
the only herbal hair color able to cover white / gray hair naturally
it gives light blonde or grey hair a bright natural reddish shade with hints of orange
it gives gorgeous red tones on dark brown hair
mixing it with black henna you may obtain different shades of brown hair, from light brown to dark brown hair tones.
***************************************************************************************
Properties:
✓ Volumizing
✓ Shine Enhancing
✓ Strengthening
✓ Antifungal
✓ Antibacterial
***************************************************************************************
Main features:
- 100% pure
- 1st Quality Body Art
- It does NOT contain ammonia, metallic salts, PPD's or any unlisted ingredients
- Consistency of talcum powder
- Easy to apply and rinse off
View full details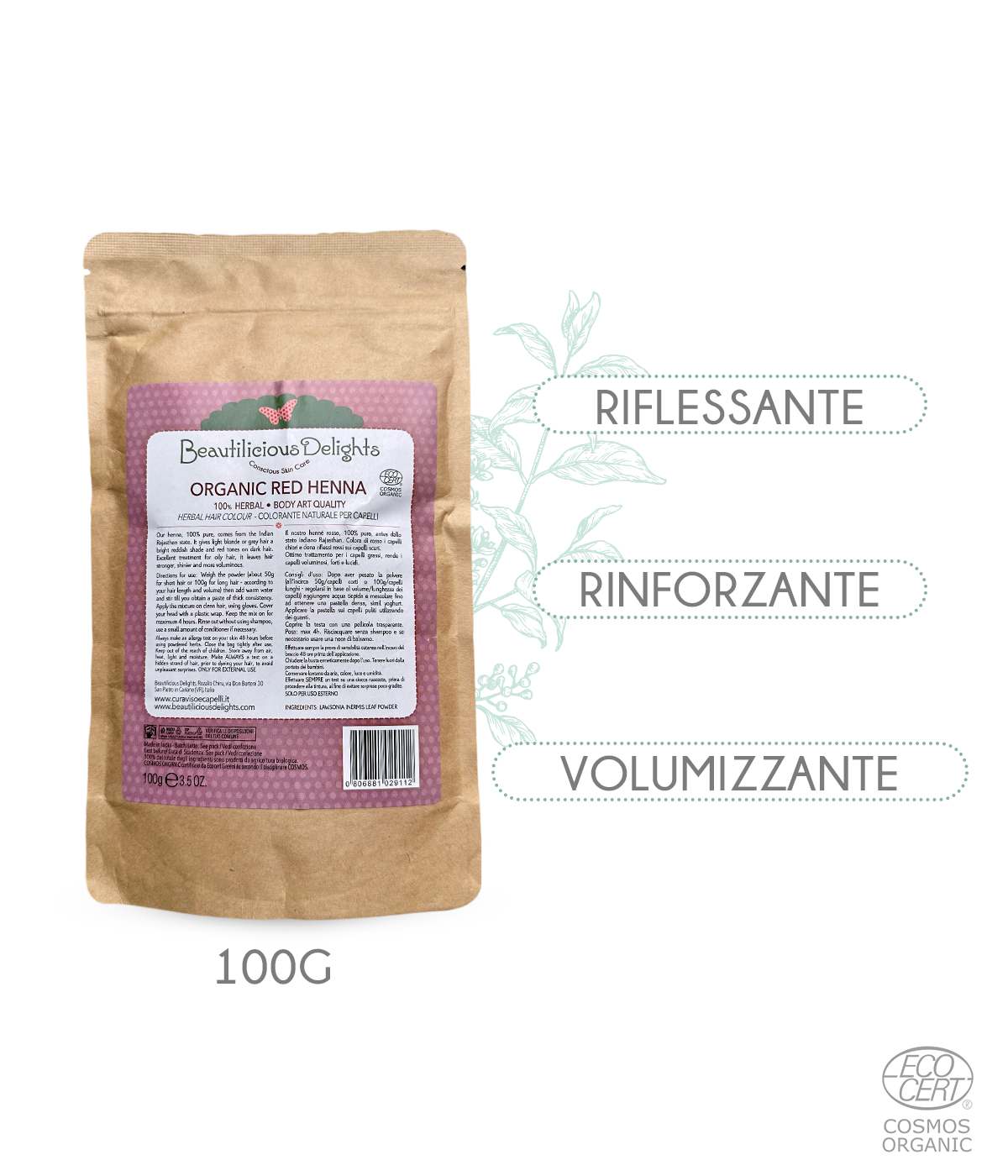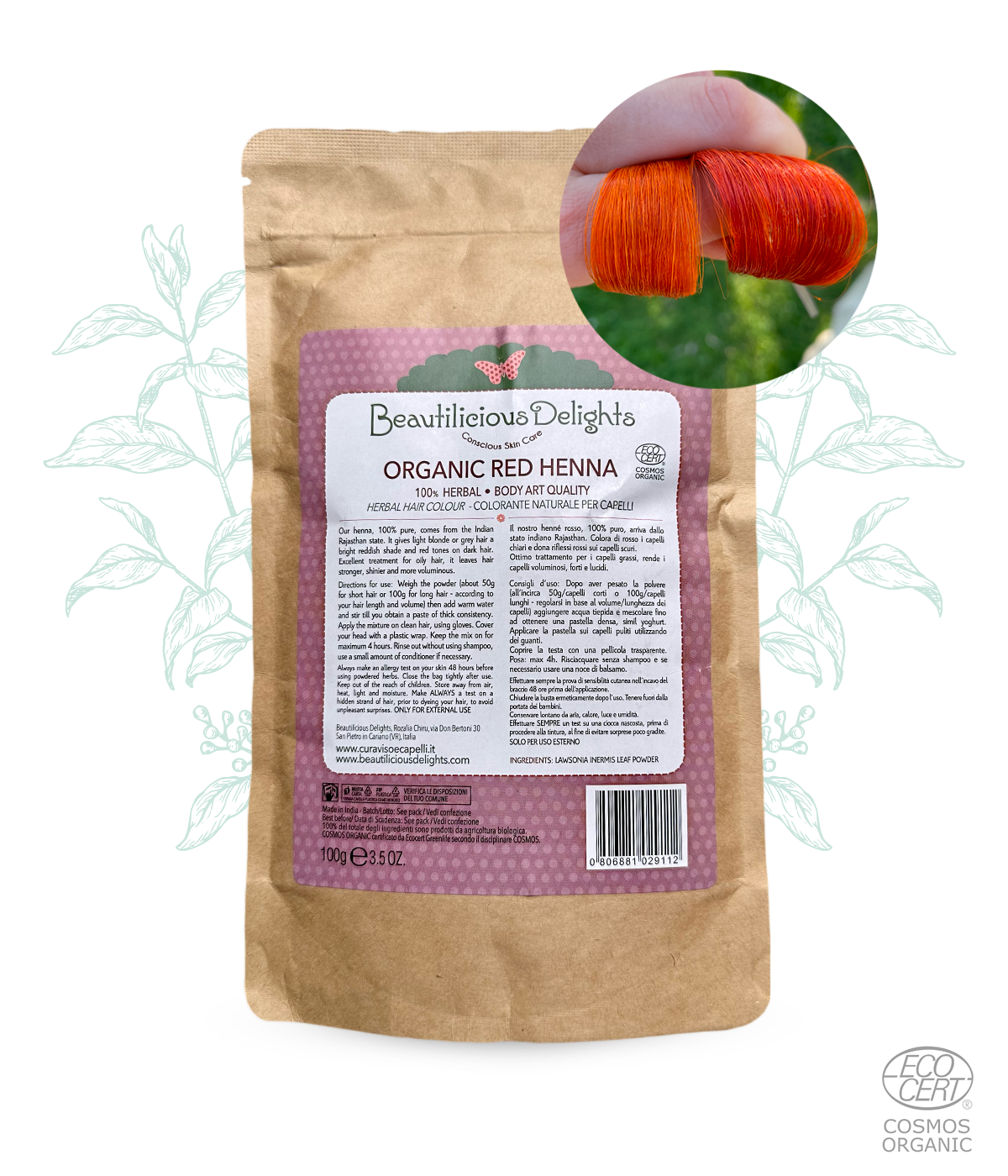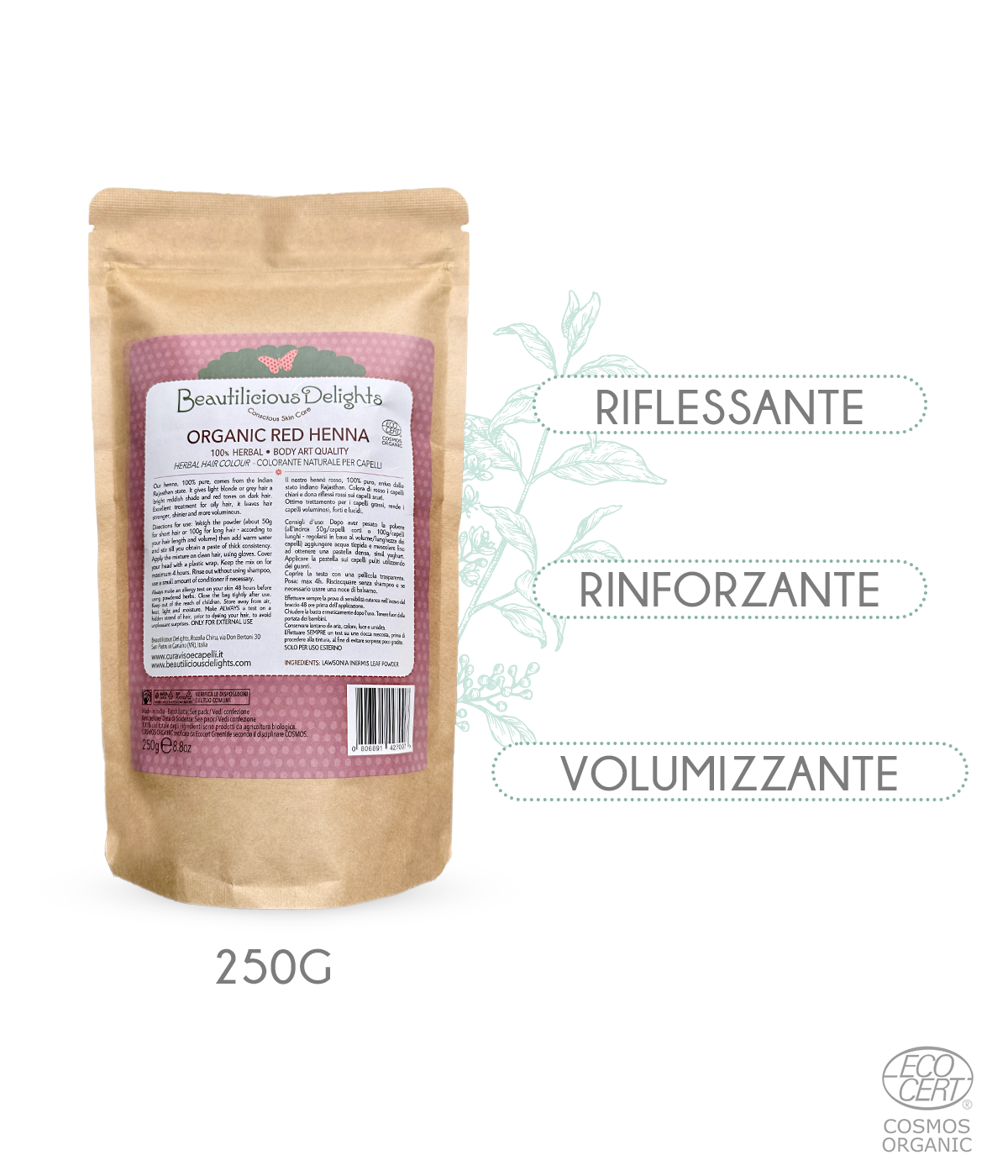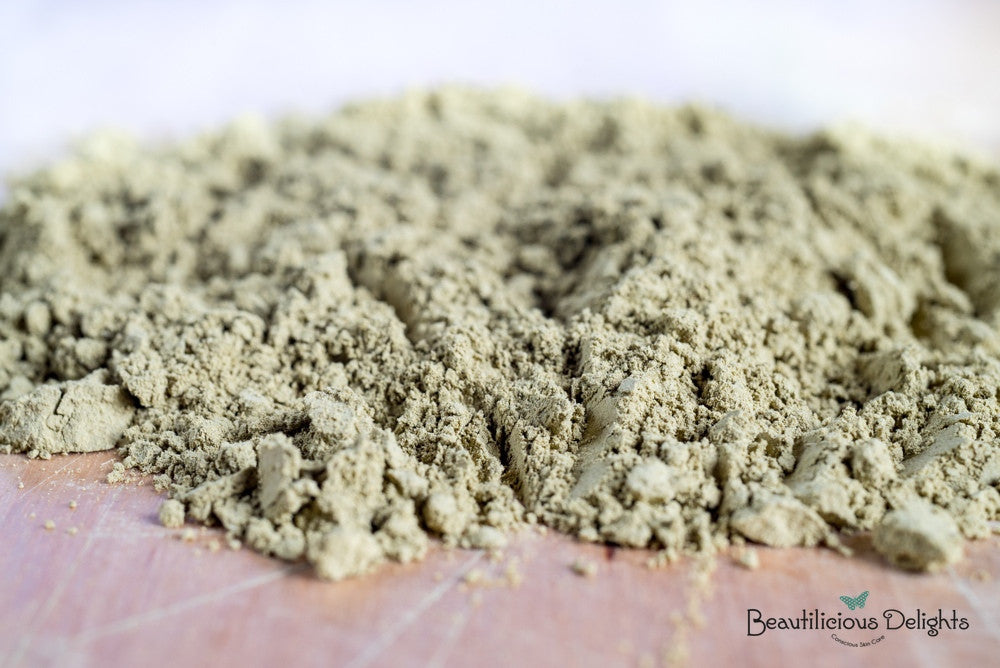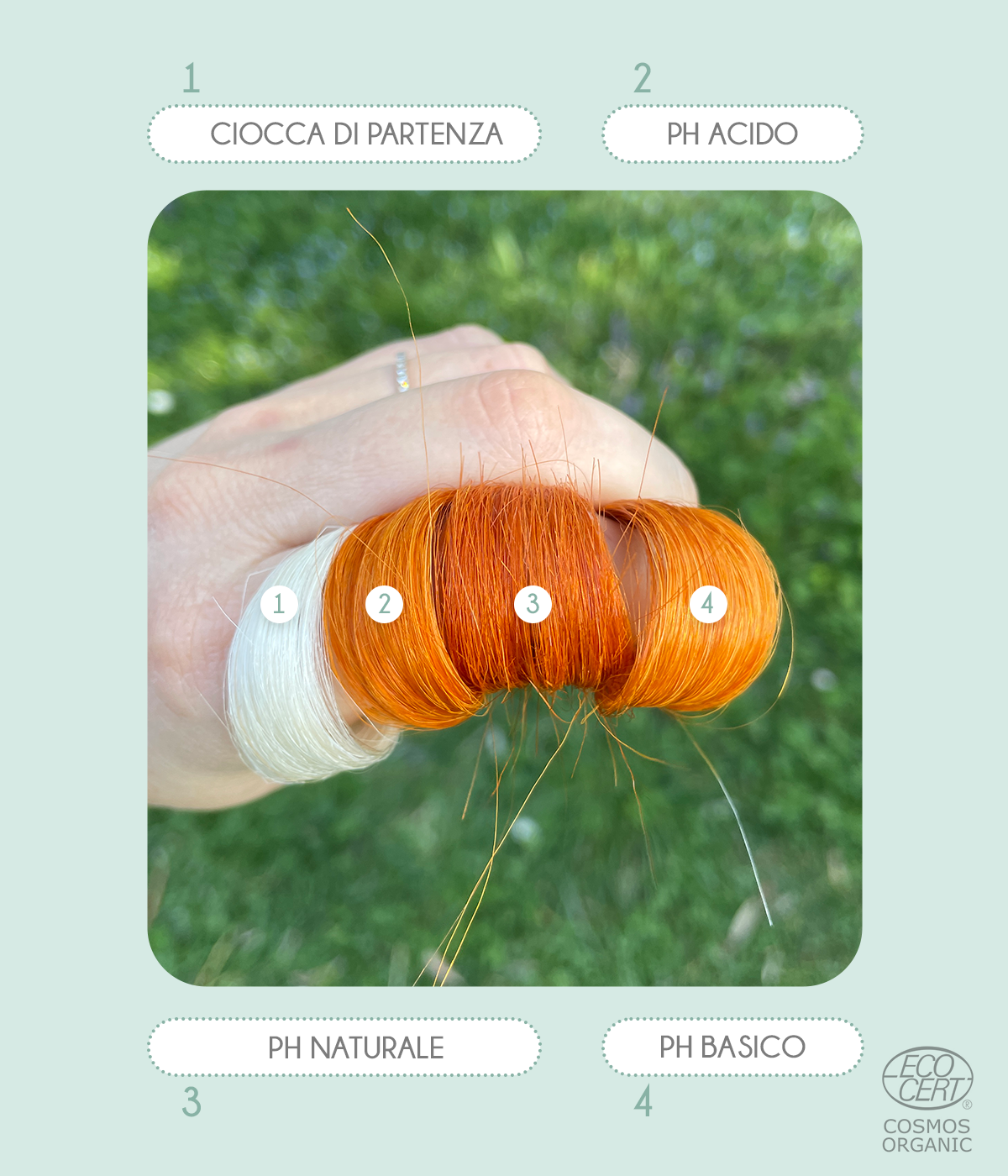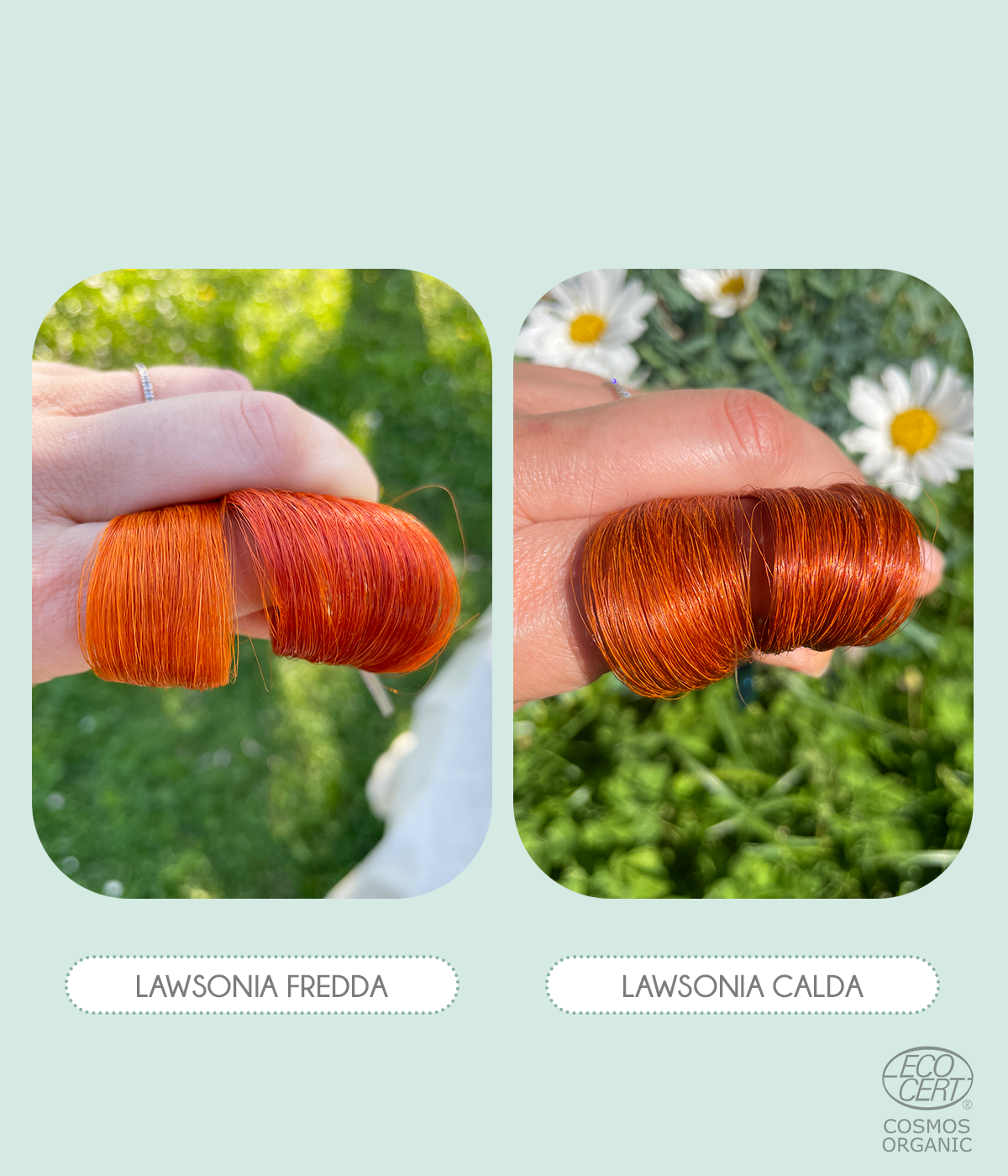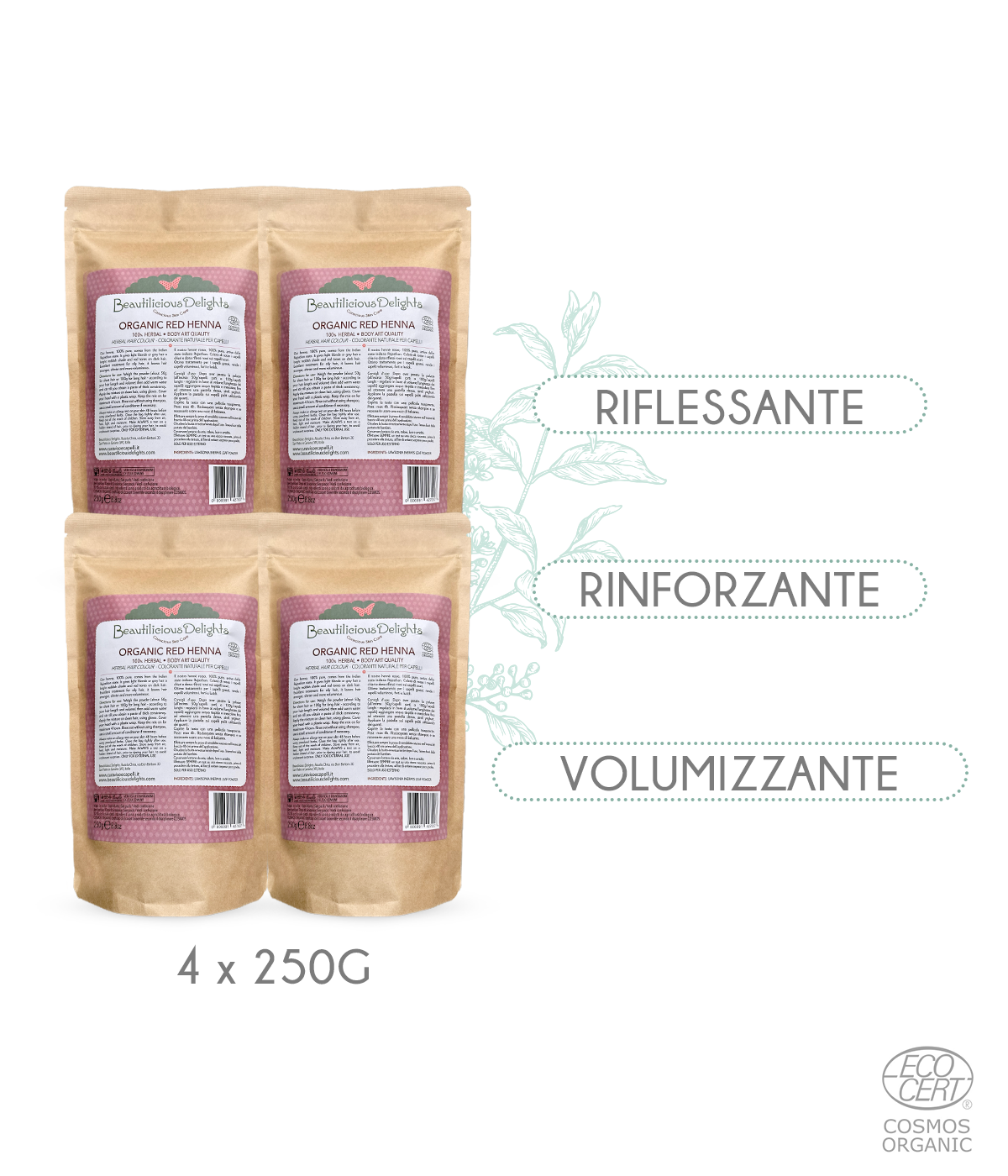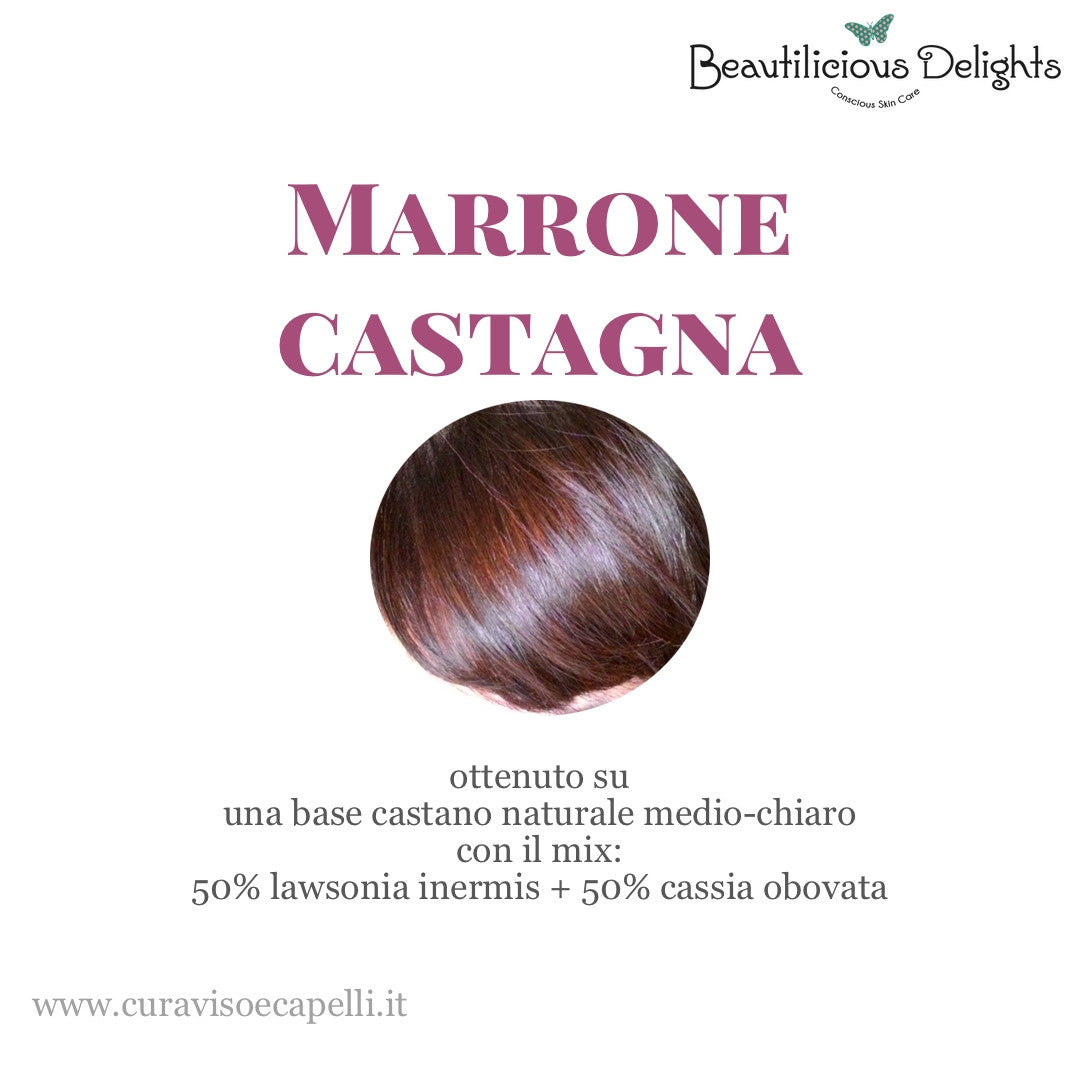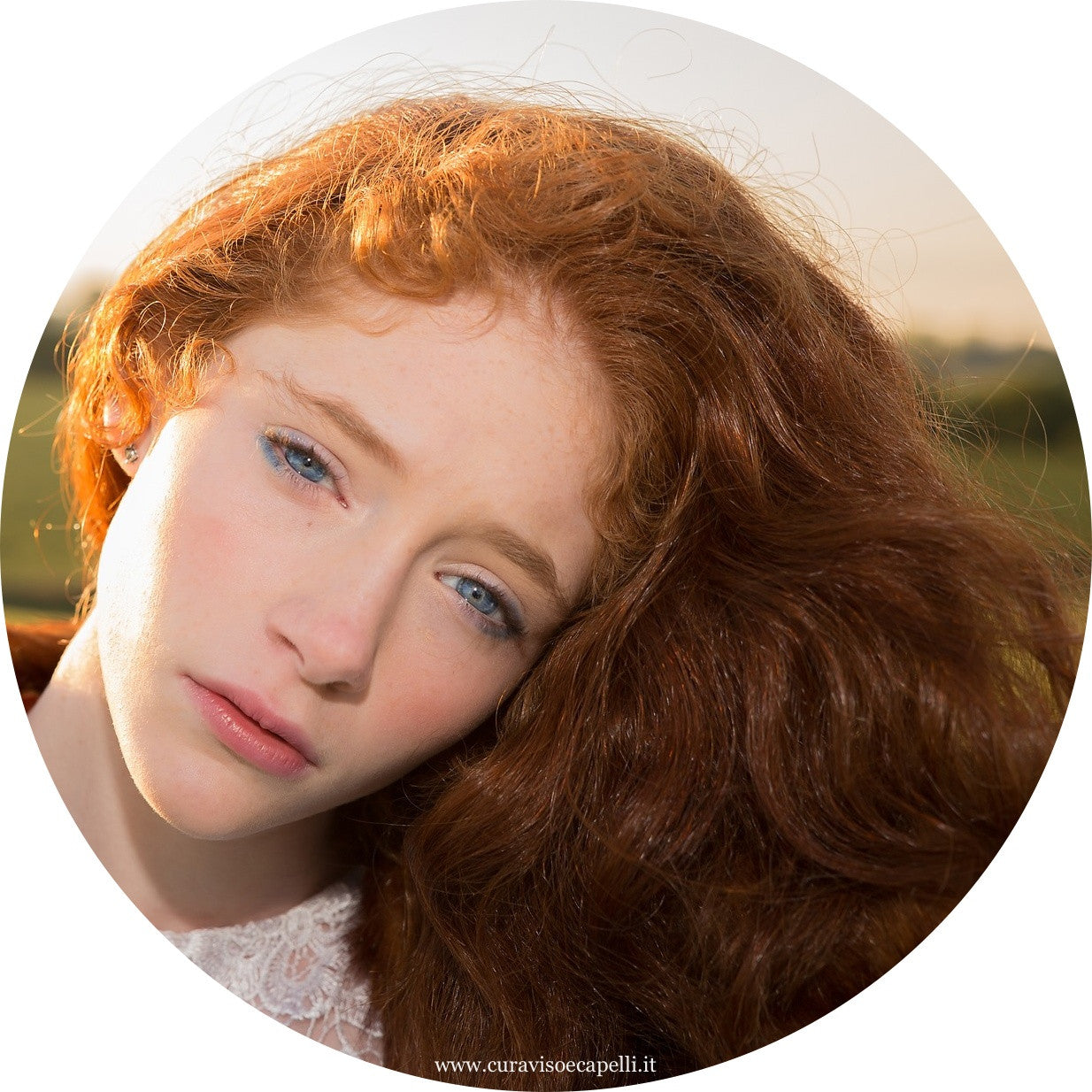 100% natural products

Quality always guaranteed

Personalized advice

Free shipping over €69.99

EXTRA discounts over €125